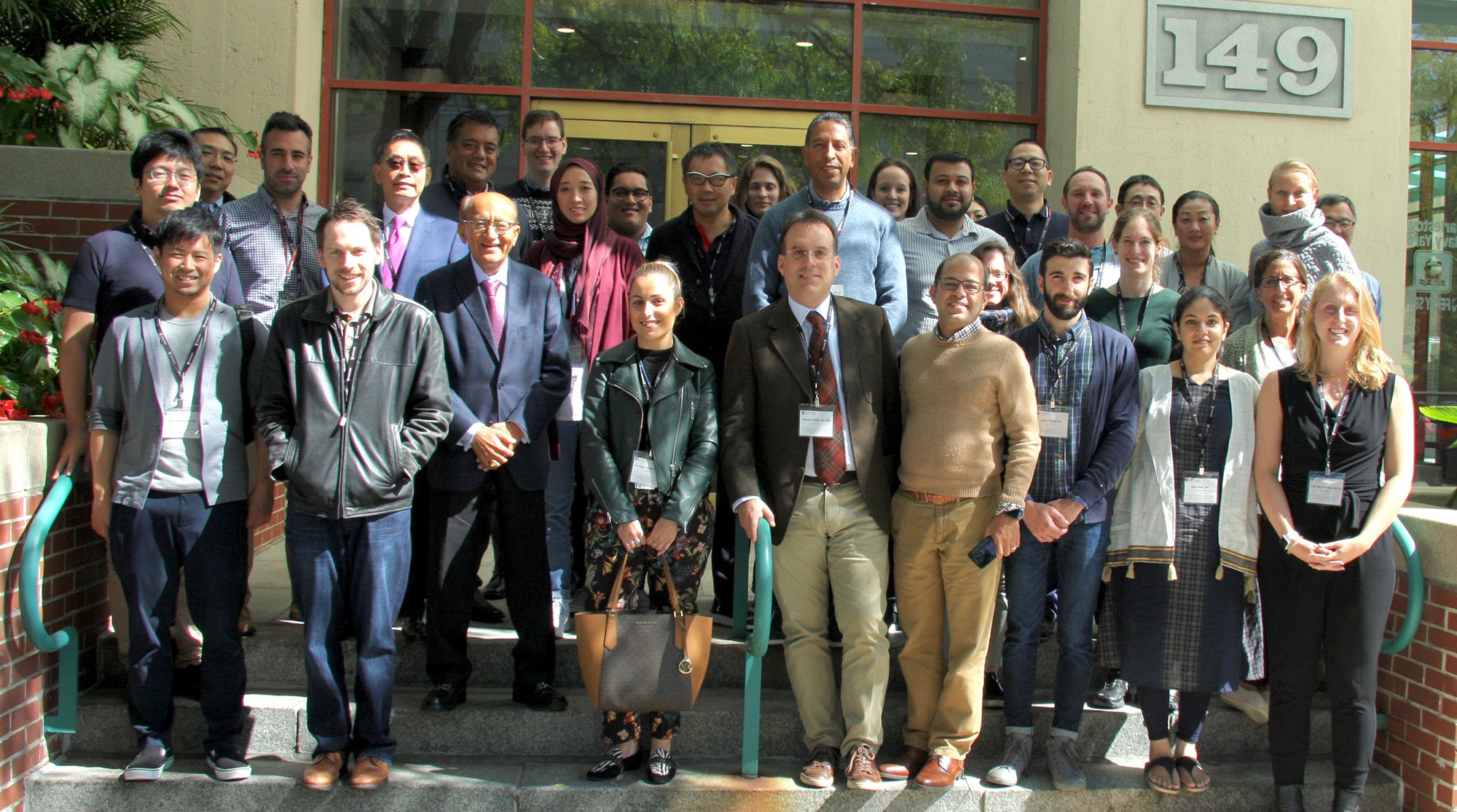 34th Annual Course Photo – Sept. 2019
38th Annual Offering of Critical Issues in Tumor Microenvironment: Angiogenesis, Metastasis and Immunology
October 24-27, 2023
Virtual Meeting
Lecture recordings will be available for 30 days after course ends.
COURSE 

DESCRIPTION

:

The "38th Annual Critical Issues in Tumor Microenvironment: Angiogenesis, Metastasis and Immunology" course will continue to offer the best in critical analysis of what is currently known about the tumor microenvironment, angiogenesis, metastasis, immunology. This will include chimeric antigen receptor (CAR) T-cell therapies, tumor metabolism, and the role of microbiome. The faculty is internationally recognized. They will present their latest findings from their clinics and laboratories. The goal is to highlight key gaps in present knowledge of cancer and outline future directions for research at the bench, in the clinic, and in drug development.

The course will continue its four-day online webinar-based live lecture format. Learning formats will include didactic lectures, Q&A and group case discussions. The faculty will encourage an open discussion and will provide critical comments on challenges and future opportunities in research in cancer and in establishment of novel therapy approaches and biomarkers to guide treatment. The aim of this course is to analyze and synthesize the most up-to-date findings. Faculty will present valuable information in a systematic and comprehensive framework, along with a critical review of the latest techniques. This course is dedicated to helping to improve clinical translation of this knowledge and competence, leading to improved cancer treatment.


LEARNING 

OBJECTIVES

:

Upon completion of our Critical Issues in Tumor Microenvironment course, participants will be able to:
*Evaluate molecularly targeted agents and immunotherapies approved or currently in clinical development for cancer treatment and incorporate into practice.
*Assess relevant, state-of-the-art or translational pre-clinical models of anti-cancer therapies.
*Recognize the steps and determinants of the metastatic process of cancer.
*Identify the barrier for immunotherapy and potential approaches to address them.
*Compare correlative studies of biomarkers and their response and resistance to targeted therapies in cancer patients.
*Evaluate state-of-the-art genetic and imaging techniques and their applications in pre-clinical and clinical studies.



Who Should Attend This Course?
The course is directed at physicians and researchers.
ABMS

/

ACGME

COMPETENCIES

The course is designed to meet the following American Board of Medical Specialties (ABMS) / Accreditation Council for Continuing Medical Educational (ACCME) competencies: Medical Knowledge and Patient Care and Procedural Skills


IOM
COMPETENCIES
The course is designed to meet the following Institute of Medicine (IOM) Competencies: Work in Interdisciplinary Teams, Employ Evidence-Based Practice, Apply Quality Improvement

COURSE DIRECTOR
Rakesh K. Jain, Ph.D., Andrew Werk Cook Professor of Radiation Oncology (Tumor Biology), Harvard Medical School; Director, E.L. Steele Laboratories of Tumor Biology, Department of Radiation Oncology, Massachusetts General Hospital, Boston, MA, USA